Financing
At Jim Hoff's Vehicle Locating Service, we've found that the best rates are usually obtained at your local bank or credit union. If you don't already have an established relationship with a lending institution, Jim Hoff's Vehicle Locating Service recommends the following credit unions because of their low rates and ease of use.
Please click on the logo below to be taken directly to the credit union website(s) to view rates, calculate payments, locate a branch or even apply online!
Pre-approval is normally completed within minutes and once they receive the information from Jim Hoff's Vehicle Locating Service on your selected vehicle a cashiers check is usually provided to you within 48 hours or less.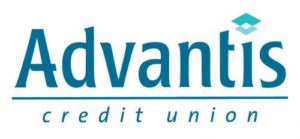 Extended Warranties
While many late-model vehicles still have factory warranty remaining, the option for an extended service contract (warranty) is also available on most vehicles, whether or not the manufacturer's warranty has expired.
An extended service contract's cost varies depending on make, model, miles and term.  Jim Hoff's Vehicle Locating Service can provide you with the best possible rate on the coverage and term that best suites your needs.  We can provide you with a hassle-free quote anytime.